Our menu uses the best produce. We constantly seek out the best raw ingredients for our dishes.
We specialise in grilled meats and fish, and we're particularly proud of our T-bone steaks. As our friend Jesús Saez says, 'there are ever-more places where you can eat a T-bone steak, but ever-fewer worth remembering'. We want you to remember our T-bone steak for a long time.
Other dishes you shouldn't miss are our wild king prawns and grilled octopus, as well as seasonal produce. Pair them with one of our excellent wines for a unique culinary experience.
-Starters –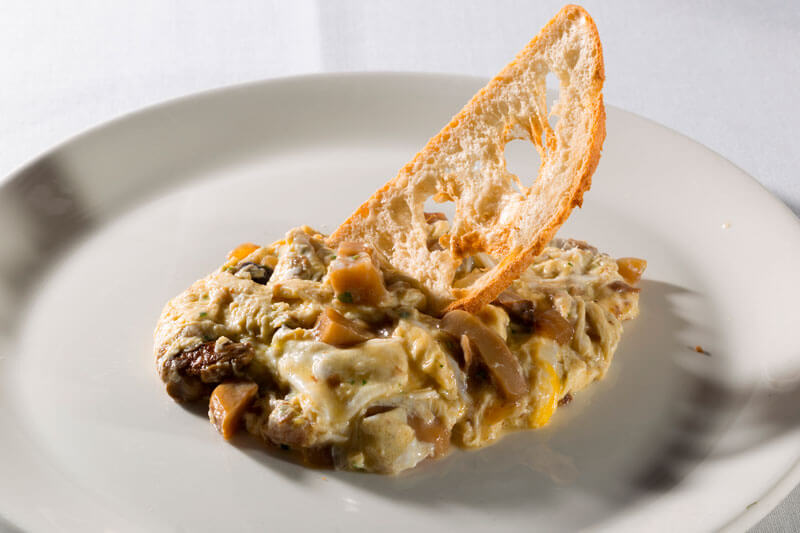 Salad with tuna and roasted peppers
15€
Warm seafood salad
19,50€
Anchovy fillets in olive oil
22,00€
Cured "Guijuelo" (acorn-fed) ham
20,00€
Semi cooked foie gras (duck liver)
16,00€
Fish and seafood soup
9,50€
Pimientos del piquillo
8,50€
Roasted Piquillo peppers from Lodosa
8,50€
Scrambled eggs with shrimp and garlic
13,50€
Scrambled eggs with mushrooms
13,50€
Mushrooms with false eggs
14,50€
Spanish omelette with cod
13,50€
Homemade "croquetas"
2,50€/Uni.
-Meats-
La chuleta de Patxikuenea Parrilla
Selected as best steak in Spain's national contest for best grill
52,00€/Kg
Paletilla de cordero lechal Parrilla
29,00€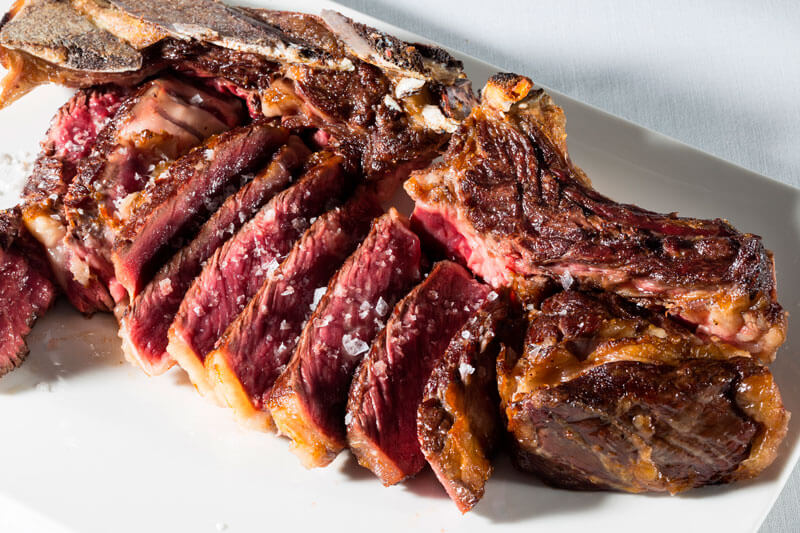 -Fish-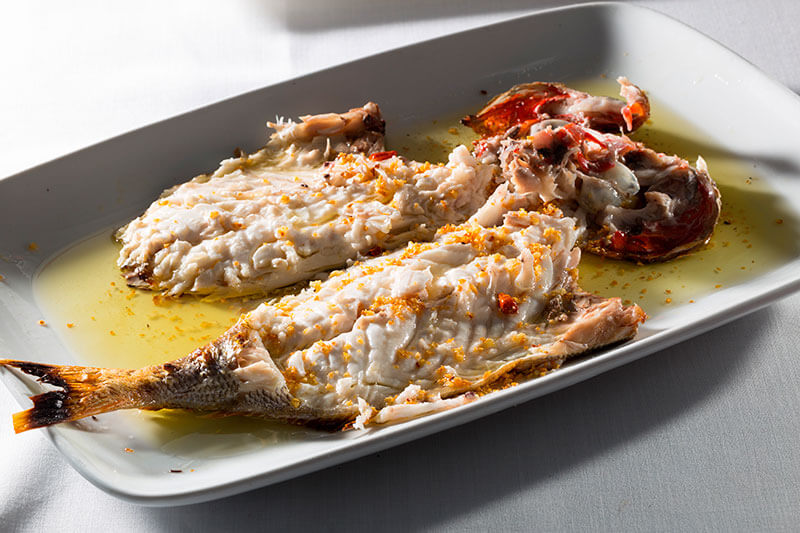 Cod with fresh tomatoes
21,75€
Clams in marinara sauce
27,50€
Hake cheeks in garlic sauce
30,50€
Seabream Parrilla
mínimum 2 people
77,50€/Kg
Hake nape Parrilla
mínimum 2 people
48,00€
Monkfish from Ondarroa Parrilla
mínimum 2 people
49,00€/Kg
Wild turbot Parrilla
mínimum 2 people
68,00€/Kg
-Desserts-
Lemon sherbert with cava
6,00€
Cookies from Tolosa
6,00€
Salteado de piña natural nuestra "piña colada"
7,50€
Sopa de frutos rojos con helado de queso
7,50€
Yogurt casero con frutos rojos
6,00€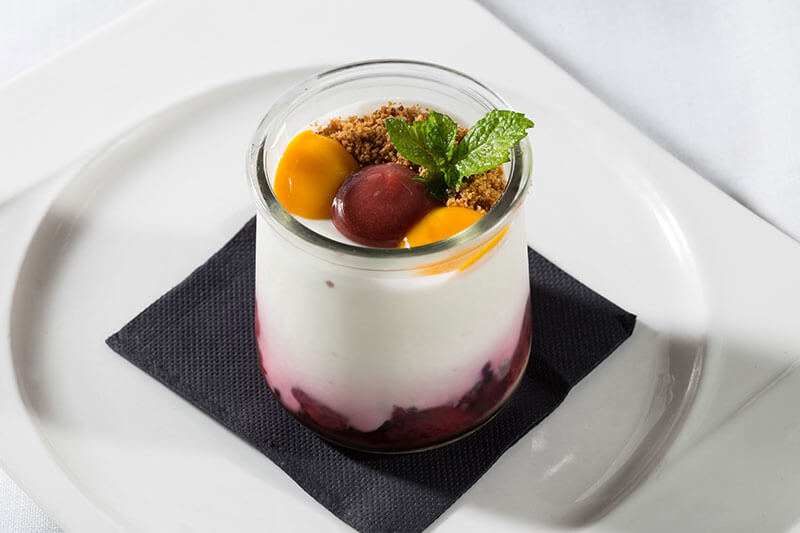 -Season products-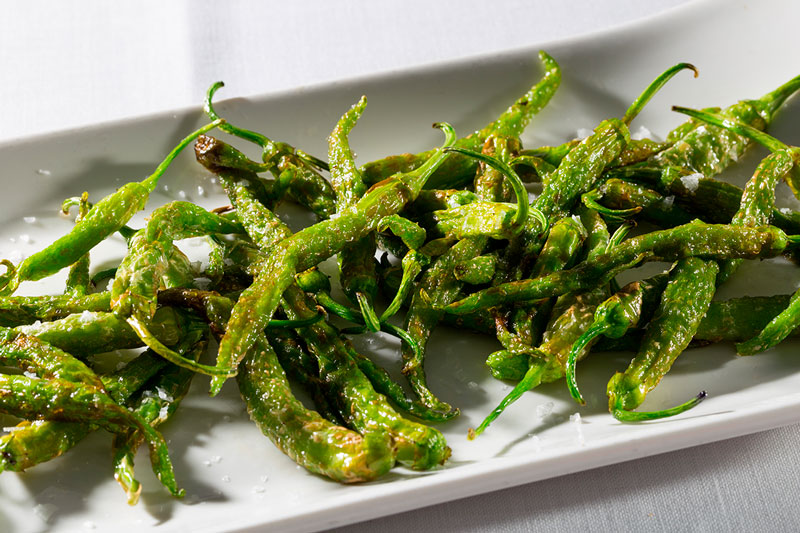 Crunchy artichokes
10,50€
Patxikuenea artichokes
12,65€
Sauteed mushrooms with false fried egg
10,50€
Want to see the Patxikuenea tasting menu? And our wine list?
Discover them now!